Coverstitch Machine vs Serger
You are tormented by question of what is better to buy an overlock or coverstitch machine ? In this case read this post where examines in detail main differences between a serger and coverstitch sewing machine.
Coverstitch machine vs serger.
Working areas of coverstitch machine and serger
The coverstitch machine looks visual like an overlock. But this is a false impression. In fact the cover stitch machine and serger are two different sewing machines.
The first difference: Working area (needle plate surface with side cover) of coverstitch machine is much more than working table in overlock.
Working area of serger is located only on the left side in relation to sewing needle. Needle plate is narrower and side cover is smaller.
Coverstitch machine has only one looper
Second difference: other stitch forming type.
For making coverstitch is enough one bottom thread. This is a reason why a coverstitch machine has only one looper.
On this photo is shown a threading diagram for coverstitch machine.
Main difference of coverstitch machine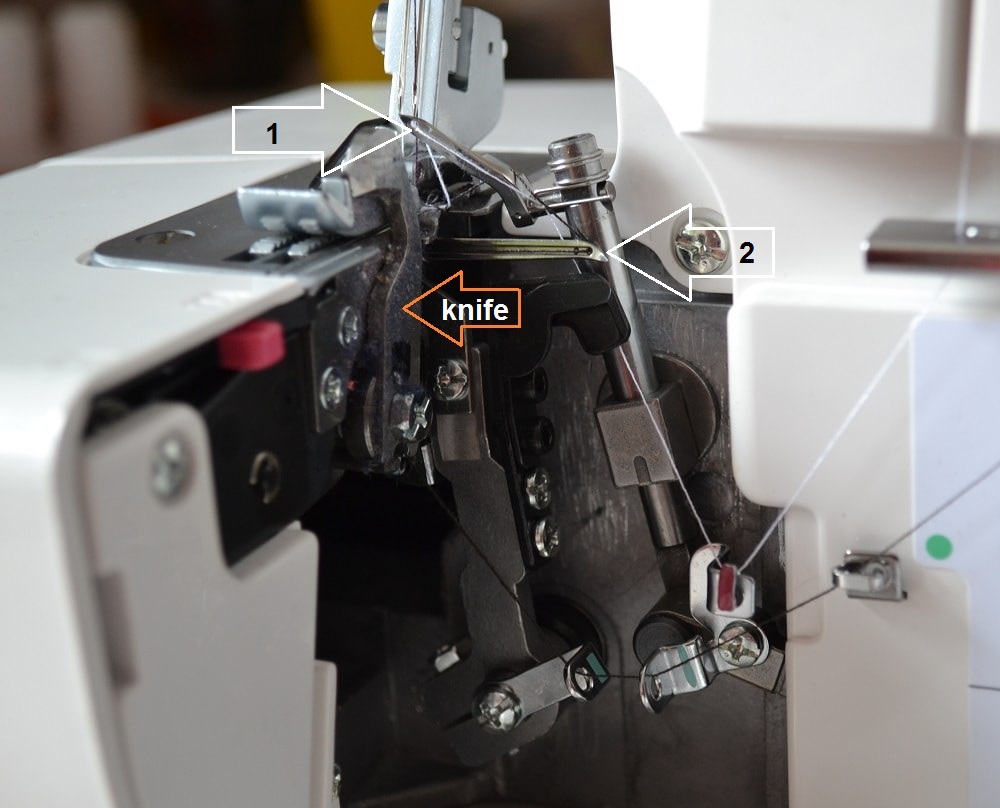 Every serger has two loopers. But it can work with one looper and even use two threads only (bottom and top). But this information is only cognitive. In modern overlocks this is not provided.
The third important difference between a serger and a coverstitch machine: The server has two blades for cutting edges of fabrics.
This is threading diagram for overlock sewing machine.
Modern overlock sewing machines and coverstitch machines (home models) have same number of threads - four.
This is the one thing that makes both sewing machines look like.
Fourth difference is number of needles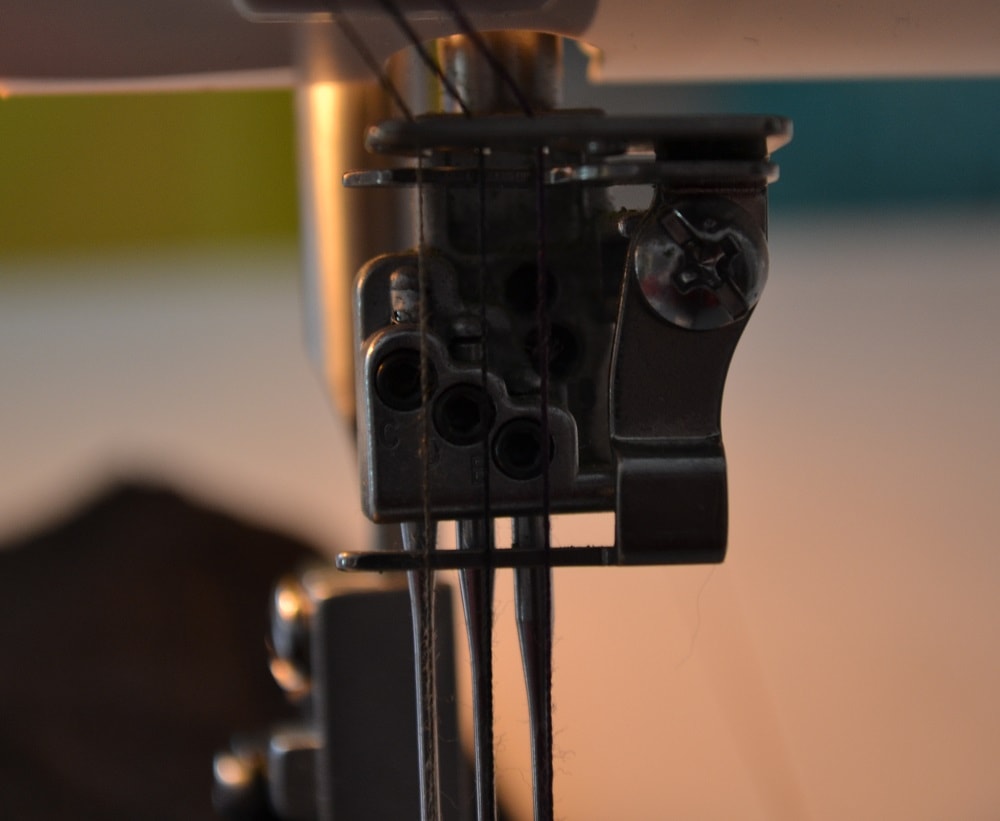 The fourth difference: The home models coverstitch machines use three needles.
Most modern models of overlockers have two needles only. Old models of sergers can have one needle only.
Common options of both sewing machines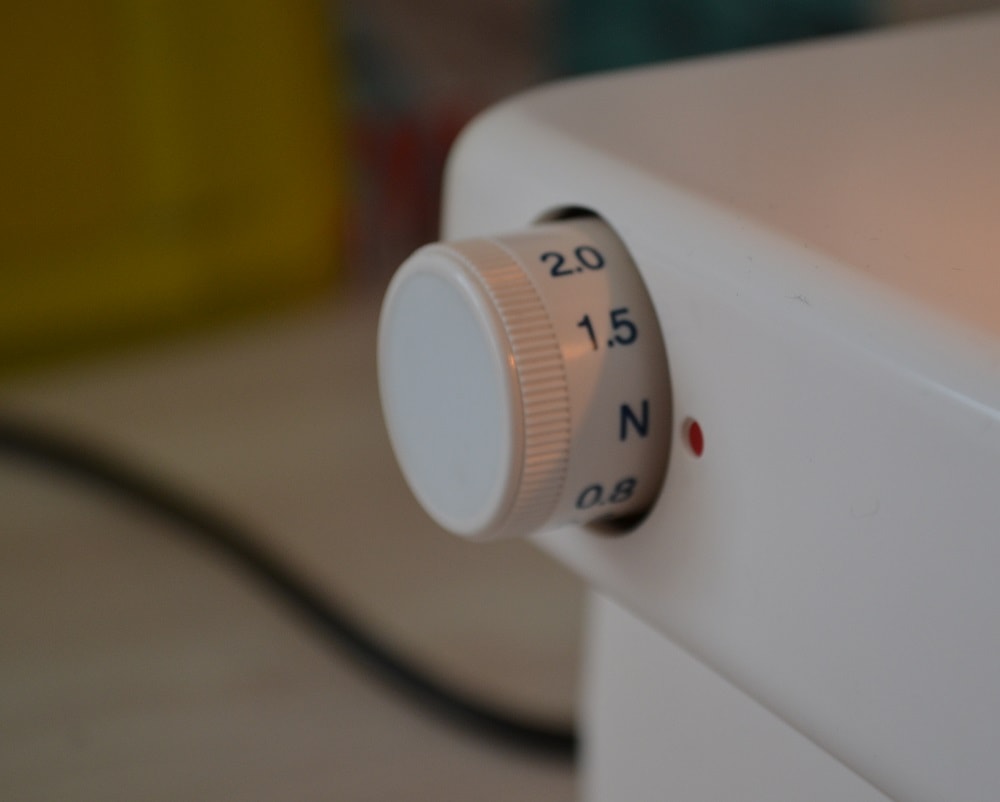 There are other common options of both sewing machines: a differential feed mechanism and knob to adjust its value.
Second common option: Serger and coverstitch machine have a knob to adjust stitch length.
This model a serger has these both knobs on the right hand side.
Coverstitch sewing machine needles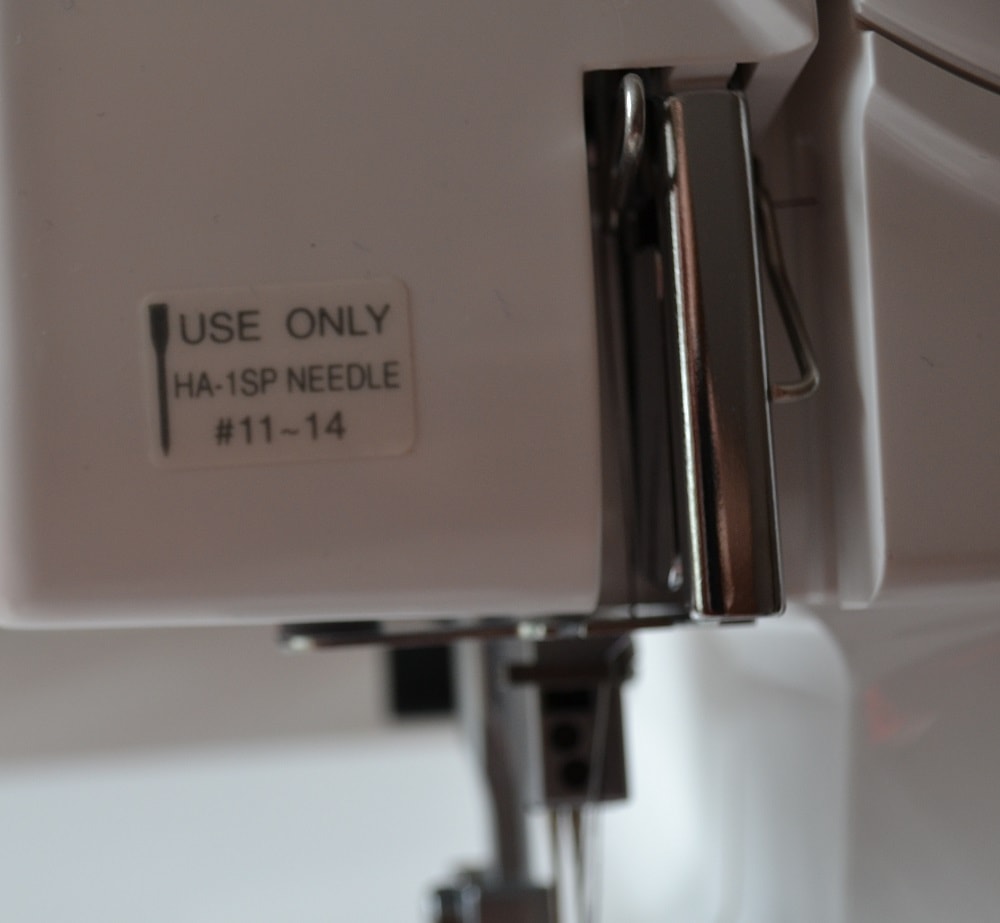 Needles for household sewing machines are suitable for most sewing machines. But these needles can often not be installed on overlock and coverstitch machine. Note: In many cases for these sewing machines you need use special sewing needles. Read your manual or find a diagram on covers.
The size and length the needles are indicated in manual. Sometimes needle type can be detected on sticker that is glued on cover of overlock housing.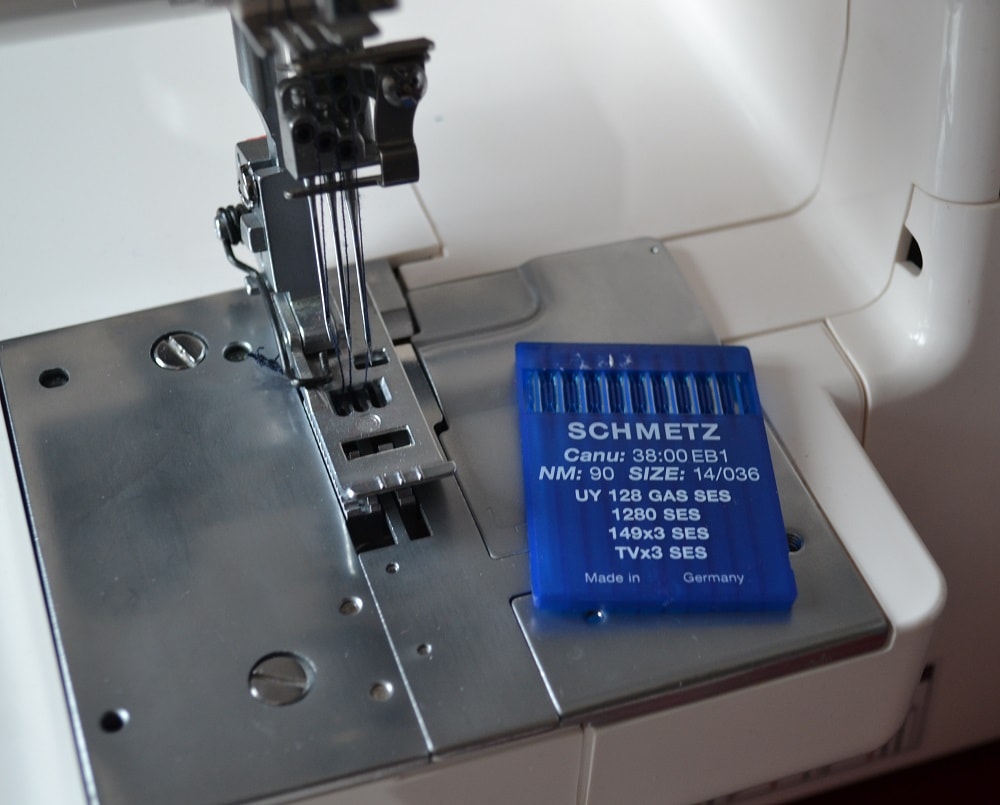 Note: For all coverstitch machines need to use only special sewing needles and special threads (thin and smooth).
Needles for sewing knitted fabrics should be sharp and thin.
How to thread coverstitch sewing machines
The threads that are used for coverstitch machine and serger need to insert in all guides and holes necessarily. Into these top holes you need insert the threads so as shown on this photo.
Threads that are used for serger and coverstitch machine should be thin, firm and elastic. These parameters of threads very influence on the quality stitching.
How to use a cover stitch machine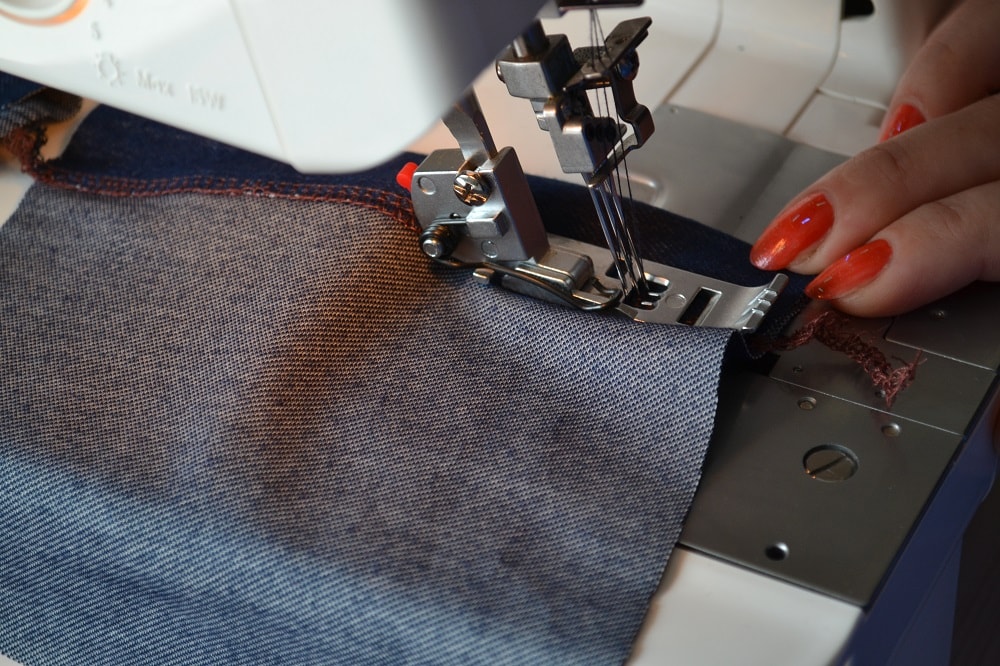 Coverstitch sewing machine often is used for hemming of garments that are sewn of knitted fabrics.
Overclock sewing machine is used only to serge edges of fabrics with simultaneous trimming them.
This is the main and most important difference between a serger and coverstitch machine!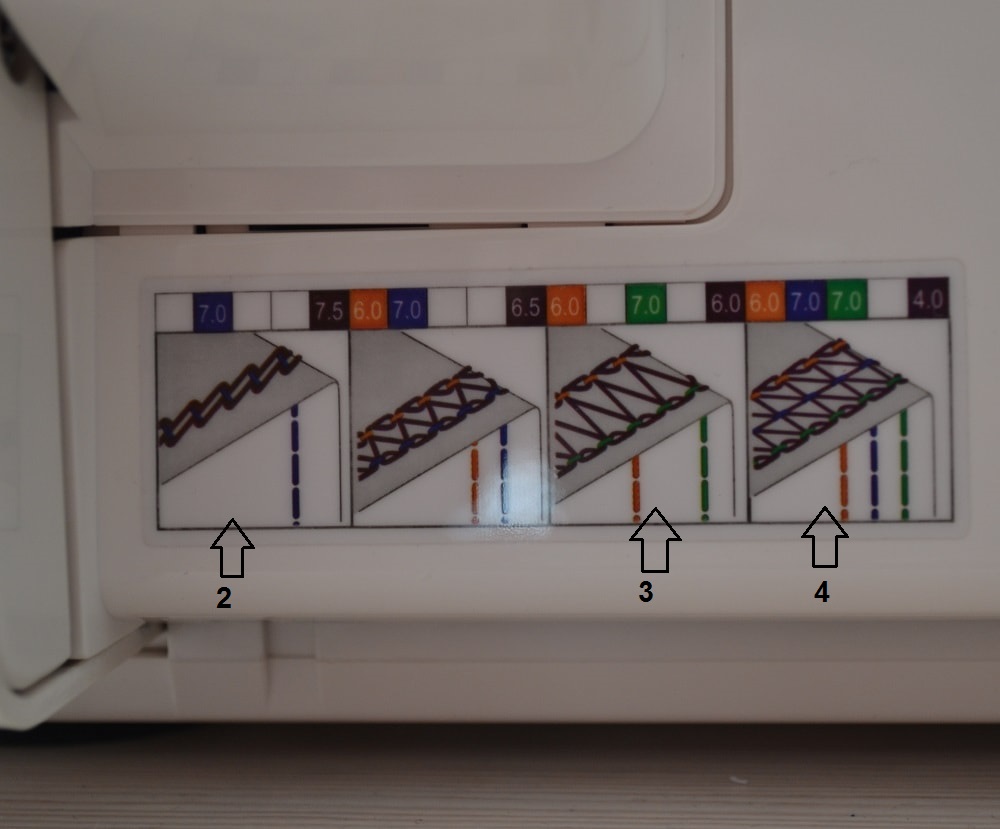 Coverstitch machine can perform various kinds of stitches, using 8, 6, 4 and more threads (industrial models). The coverstitch machine can use even two threads. In this case it can sew fabrics like regular sewing machine. This feature is not a difference, this feature is its advantage in relation to any overlock.
So looks a flat stitch that are made using flat coverstitch machine.

Cover Stitch Machine Tips and Techniques
Learn how to use coverstitch machine. Using the cover hem sewing machine is the best method to do hems on your knit fabrics.

Tips for Using your Serger
If you have an overlock sewing machine you need learn these tips how to use a serger. Tips from a professional tailor.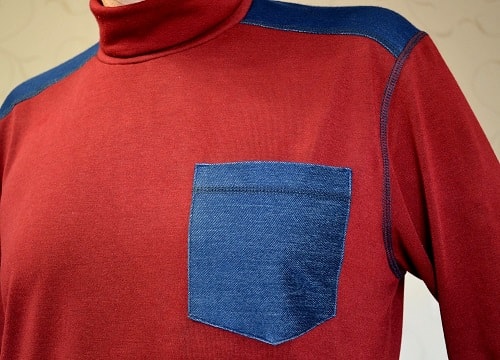 How to Sew Stretch and Knit Fabric
If you want to sew t-shirt or kids pants from knitted fabric here you find tips how to sew stretch and knit fabric with a regular sewing machine.

How to Make a Circle Skirt
Here's easy steps how to make a full circle skirt for your daughter 4-5 years. This skirt has elastic waist, without lining.

How to Make Jersey Women's Shorts
Here you find 30 photos with pro comments how to sew women's jersey shorts. Using this tutorial you will be able to sew children's shorts.

How to Make Jersey Womens T-Shirt
Learn how to sew t-shirts from knit fabrics. Here you find tutorial how to make jersey women's t-shirt with 20 photos and pro comments.

Knit Baby Beanie Hat Tutorial
In this you will learn how to sew a knit baby hats. The sewing tutorial has 20 photos and pro comments.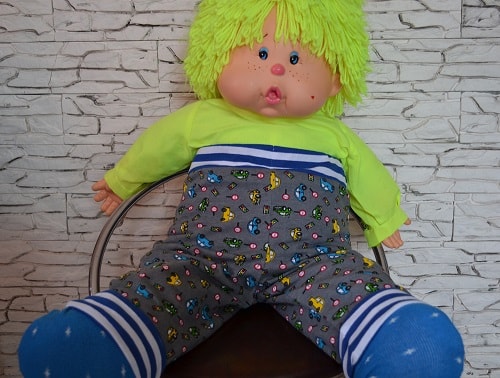 How to Make Children's Pants with Elastic Waist
Looking for knit pants for your toddler? Try sewing these knit pants with step by step tutorial that has more 20 photos and comments.

How to Thread a Serger (Three Threads)
This is an instruction of threading a serger having one needle and two loopers.