How Does a Sewing Machine Inside
How works the sewing machine and what does it have inside? About it well knows every technician but you can find out about this and see as your machine is arranged using read this article.
In this post you can see how works this mechanism and to see all its internal parts.
Entry-level model of sewing machines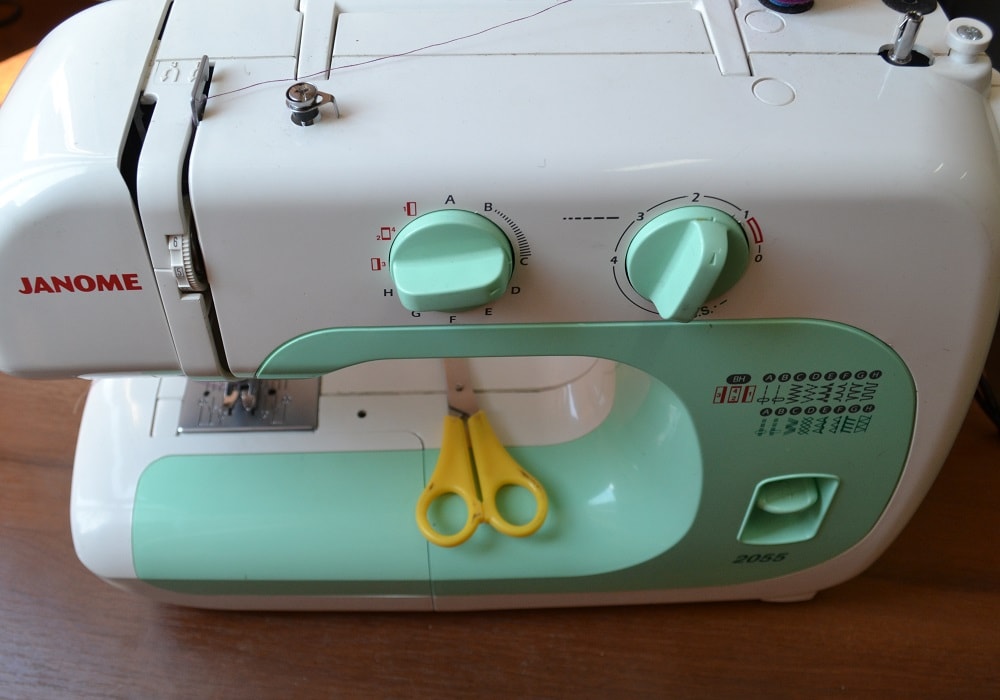 To demonstrate some internal parts and devices we chose a simple model of sewing machines Janome with vertical oscillating shuttle hook system.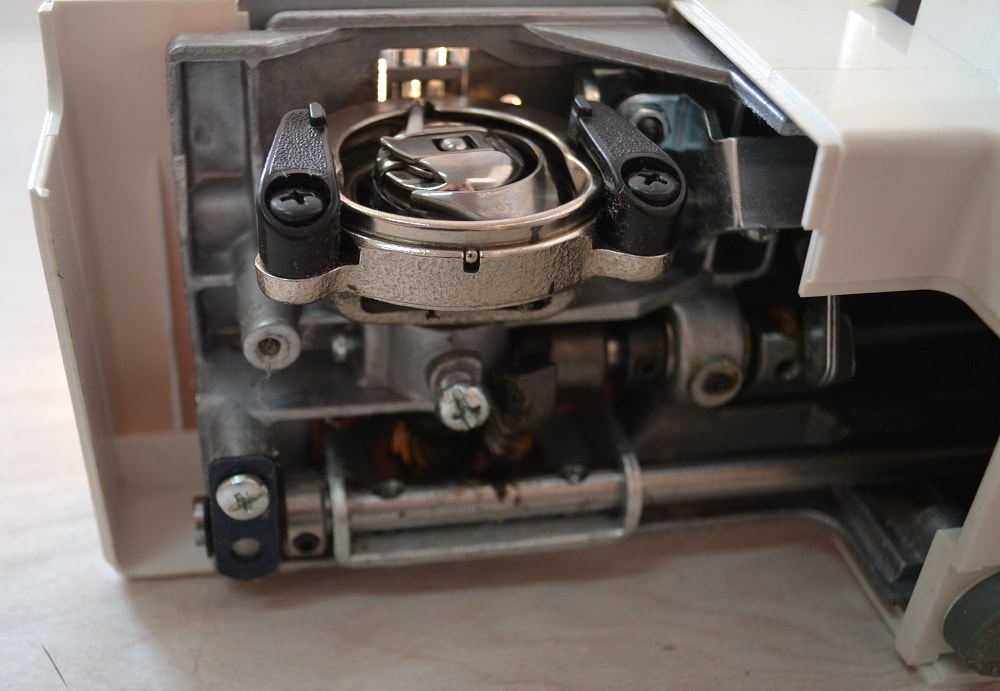 Most of old sewing machines and some inexpensive modern models have such vertical oscillating shuttle hook system.
Its advantages and disadvantages are well described in other articles of the site, for example: How to choose your first sewing machine.
What is under needle plate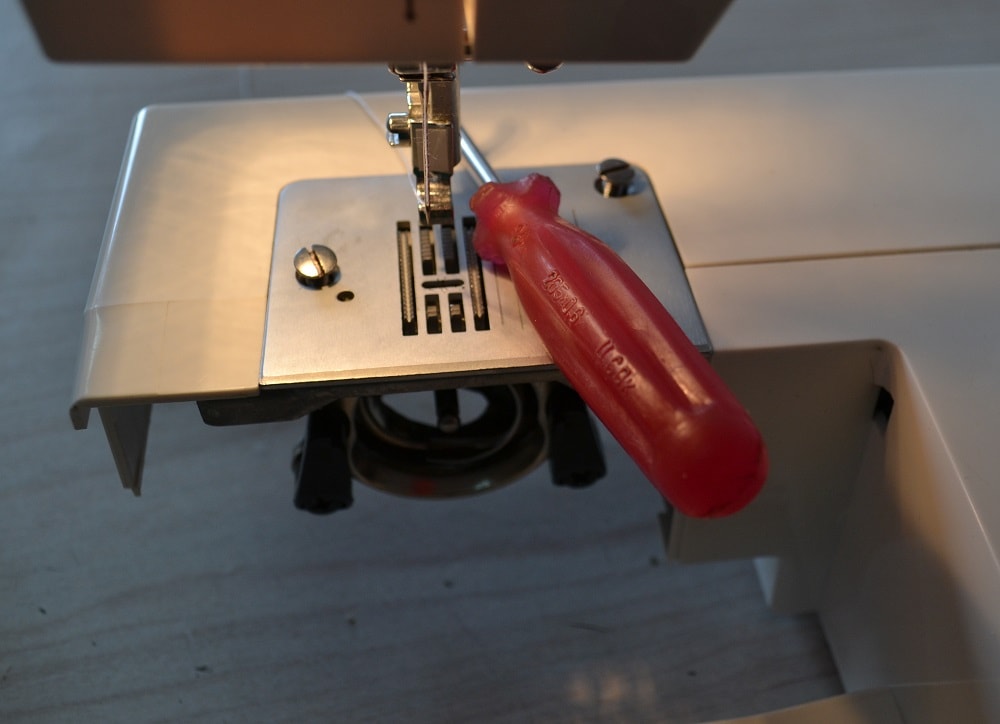 Note: Full disassembling a sewing machine at home is not desirable. Trying taking a peek inside your new sewing machine will void a warranty and to fail of complex electronic devices.
But, you can to remove a needle plate boldly and this should be done periodically.
For what it is necessary to do? With time under the needle plate can be accumulate dirt, dust, lint and others.
Take a middle size flat screwdriver and remove two screws.
Now you can clean thoroughly this area with brush. Read more here: How to clean and oil a sewing machine.
Note: Some models of sewing machines have another type of shuttle hook device.
Internal parts of sewing machine
Now let's take a look inside. But first you need to remove two plastic covers covering internal parts of sewing machine.
Sewing machine's outer casing has two halves like a nut shell.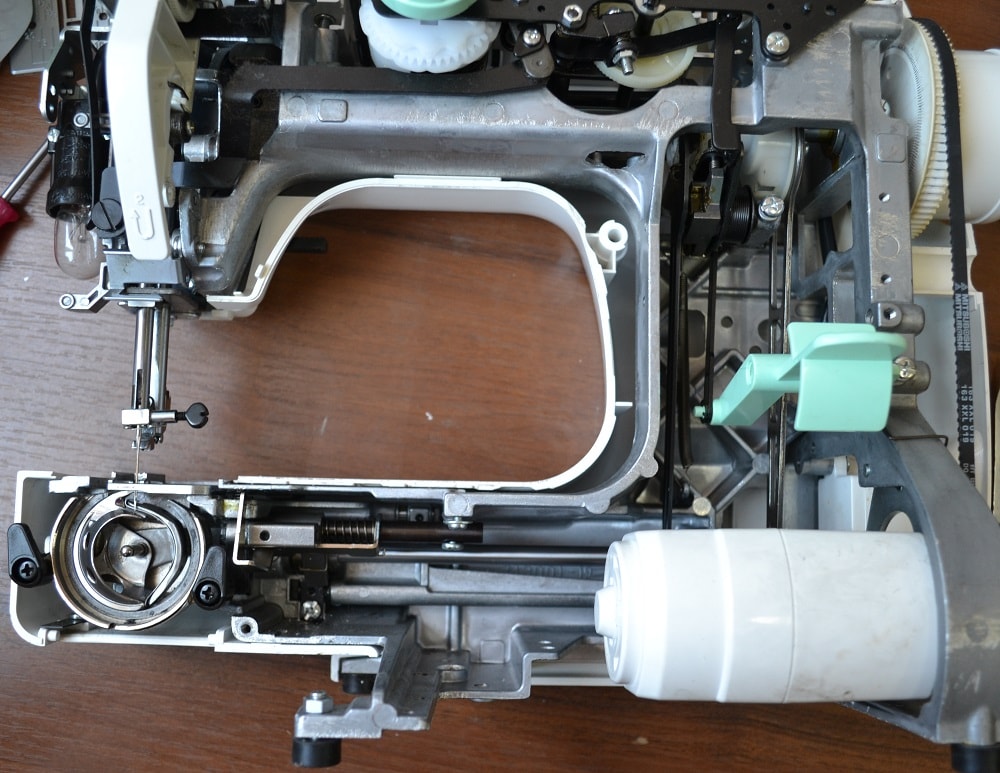 When you can to open the "nut shell" you find a lot of metal details and electronic boards.
If you could get inside your entry-level sewing machine you need lubricate all rotating and moving metal components (joints, bushings).
Sewing machine electric motor
This strap (drive belt) connects the electric motor with main shaft of the sewing machine.
So looks reverse stitch lever on inside, without plastic outer housing.
Such a device for switching the types of stitches (stitch selector) has only mechanical household models of entry level sewing machines.
Electronic models or computerized sewing machines have electronic control boards only.
So looks a thread tension assembly on inside sewing machine.
A front cover you can remove at home also. Ander this cover you find a lot of joints that need to be lubricated periodically.

Tips for Choosing a Sewing Machine
How to choose your first sewing machine? A few key features of sewing machines you need to know necessarily.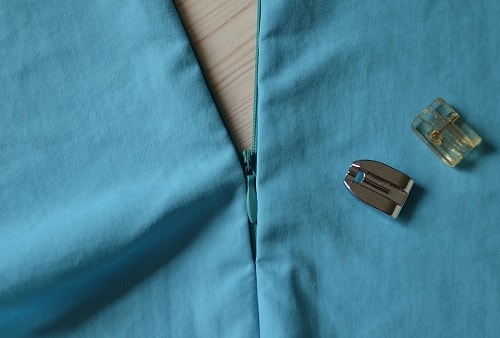 How to Install the Invisible Zipper
Learn how to sew an invisible zipper. Here are steps of installing a zipper with 30 photos and tailor's comments.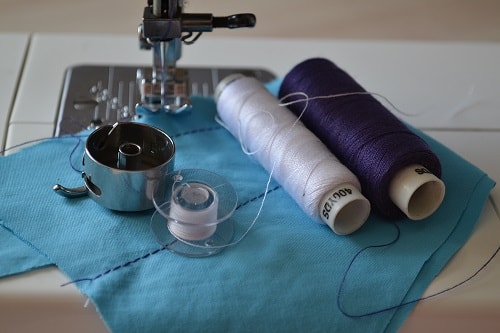 How to Thread a Sewing Machine
This is the universal tutorial for threading any sewing machines and winding a bobbin. More than 30 photos with pro comments help you learn how thread your sewing machine.

How to Fix Zipper and Replace the Slider
The main reason for repair zipper is broken slider. Learn tips how to fix zipper and replace the zipper slider.

How to Make a Circle Skirt
Here's easy steps how to make a full circle skirt for your daughter 4-5 years. This skirt has elastic waist, without lining.

Womens Short Sleeve T-Shirt with Bias Tape
This women's t-shirt has a few features. This tutorial has 20 photos with steps how to sew women's t-shirt.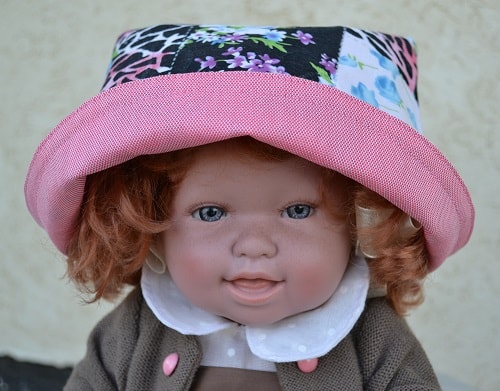 Girls Summer Hat Tutorial
This summer kid's hat looks fine and will be good to protect your baby head from the sun. Try sewing this girl's sun hat using these photos and comments.