How to Fix Tension on Sewing Machine
If your sewing machine keeps breaking top or bobbins threads and are other defects in seam this tutorial helps you troubleshoot these and other problems of thread tension.
See also: Troubleshooting thread tensions.
Thread coils for household sewing machines
First Tip: Do not use large spools for household sewing machines. Such sewing machine cannot pull a thread from a coil smoothly. A big coil turns with difficulty and thread will be break periodically.
Note: The big size spools (cone form) are intended for industrial sewing machines and especialy they are sjutabled for overlock sewing machines and coverstitch machines.
Lift up a coil from a rod and inspect the pin. Some thread turns can fall down from a coil and can cling on spool pin. The top thread will be breaking in this case.
During sewing top thread may inadvertently get into this small tensioner and twists around it.
This tensioner is used for winding thread onto bobbin only.
Another thread tension problems
Do not overtighten an upper needle thread. It is best to install tension dial on an average value.
In order not to overtighten needle thread, you must use thin threads (in relation to the upper thread) for winding a bobbin and correctly select lower thread tension (screw on bibbin case).
The sewing needle may be a cause of breaking an upper thread also. Take a magnifying glass and look at needle tip. It should be sharp and straight.
Note: Change an old needle before begin new sewing project.
Never do not wind thread onto bobbin by hand. The thread from bobbin case will come out in spurts that be degrade quality of stitching.
On the bobbin case is the screw for adjusting tension a bobbin thread.
Do not to turn or loose this screw too much, do half a turn not more.
Do not adjust a bobbin tension very frequently. On screw slit can appear sharp burrs that may be another reason for breaking an upper thread.
The surface of bobbin case should be smooth and clean and not be rusty. The surface should not have such broken portions especially.
Professional tailors often place a thin glossy gasket into bottom of bobbin case.
This trick especially come in handy for owners of old sewing machines like Singer and similar models.
Periodically you need to clean inner cavity of bobbin case.
This shuttle hook pulls upper thread into fabric. Its surface must be perfectly clean and smooth. Hook tip must be sharp.
Plastic bobbins rotate into bobbin case more easily and silently.
Don't use an old threads for using them on modern sewing machines. They contain a lot of cotton fibers that makes them less durable and slippery.
When buying new bobbins pay attention to their sizes. Some of them may not be suitable for your model a sewing machine. They can be reason of cause various defects during a forming stitches.
Timely oiling and cleaning is main condition for good operation your sewing machine. Note: Under shuttle hook cover can accumulate dirts and scraps of thread.
Periodically need to remove a shuttle hook cover and clean all details with a stiff brush.

Tips for Using your Sewing Machine
If you need to learn tips from tailor read this post. Here you find top tips and tricks how to use your sewing machine.

Vertical Rotary Shuttle Hook System
Sewing machines middle and upper class have a rotary vertical or horizontal hook system. Here you can read how works vertical rotary hook and tips for repair.

Tips for Choosing a Sewing Machine
How to choose your first sewing machine. A few key features of sewing machines you need to know necessarily.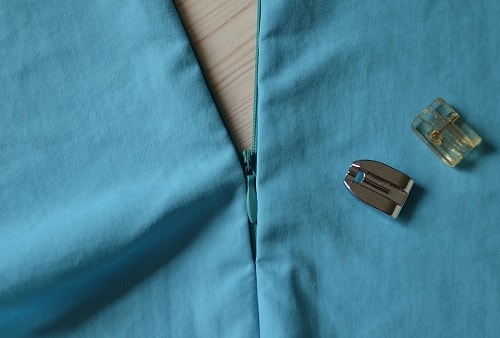 How to Install the Invisible Zipper
Learn how to sew an invisible zipper. Here are steps of installing a zipper with 30 photos and tailor's comments.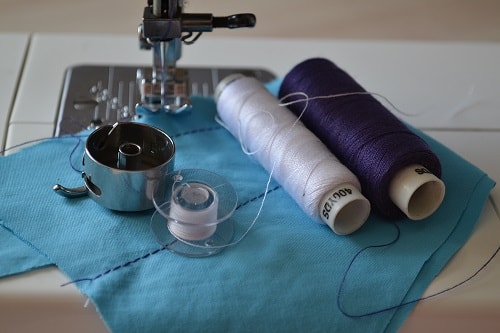 How to Thread a Sewing Machine
This is the universal tutorial for threading any sewing machines and winding a bobbin.

How to Use a Twin or Double Needle
Here's tutorial for how to use a twin or double needle. Using the double needle you can sew knit jersey fabric and some other decorative stitches.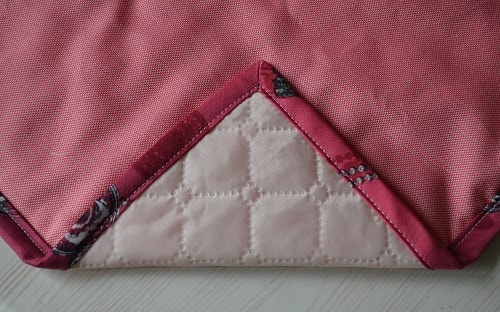 How to Sew Bias Tape around Right Angles
Learn how to sew bias tape around a quilt having right angles. Here's easy way how to join each of two parts of bias strip at a 45 degree angle.

How to Make a Circle Skirt
Here's easy steps how to make a full circle skirt for your daughter 4-5 years. This skirt has elastic waist, without lining.