Thread Tension Regulator of Industrial Sewing Machine
For those who earn money by making clothes it is necessary to use an industrial sewing machine. Such a machine is able to sew any fabrics, including sewing from genuine leather.
The industrial sewing machine is more reliable and durable than a household sewing machine and can to work all day without interruption. But sometimes it needs to be set up and repaired.
In this article, you will learn how the thread tensioner works and what factors can to influence the thread tension in the stitch.
For this article, an industrial sewing machine was used industrial sewing machine Textima 8332.
How to disassemble thread tension regulator
Unscrew this big top nut and disassemble all tensioner parts.
Parts of the tensioner of an industrial sewing machine are few, but let's get acquainted with them in detail. Each of them can influence on correct tension of a thread in sewing stitch.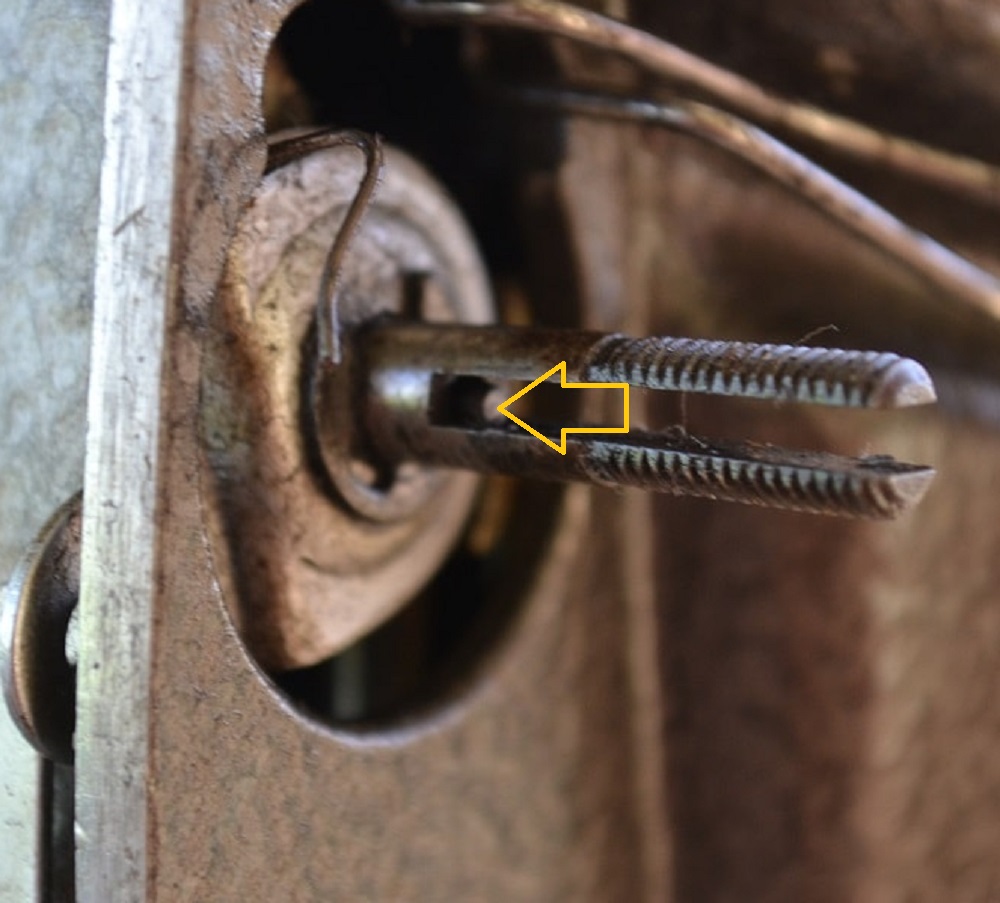 Inside this tension stud must be a tension releasing pin (small rod). This pin pushes top plate aside (3) and loosens a tension of tension discs wich affect on upper thread.
Thread take up wire spring is next detail that influences on quality of sewing stitch.
It should move with a little effort.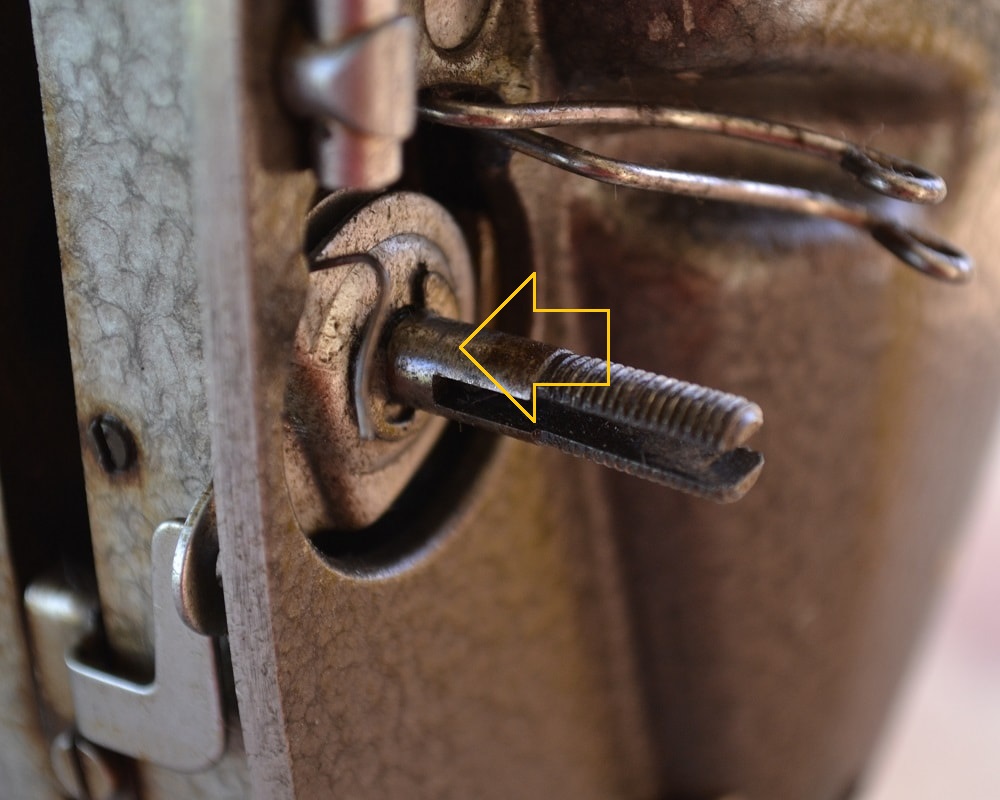 But first you need to look at tension regulator stud on which all tensioner parts are put on. After many years of constant work, a thread during running place can make grooves on surface of this pin. These grooves can cause loops in seam to appear and an upper thread breaking.
If here grooves are, you need to delete them using a small abrasive file.
Notice how two tension discs are put to each other. They should not be put in one another.
On this photo shows correct position of both tension discs.
It should be added that the inner surface of both plates should be perfectly clean and smooth.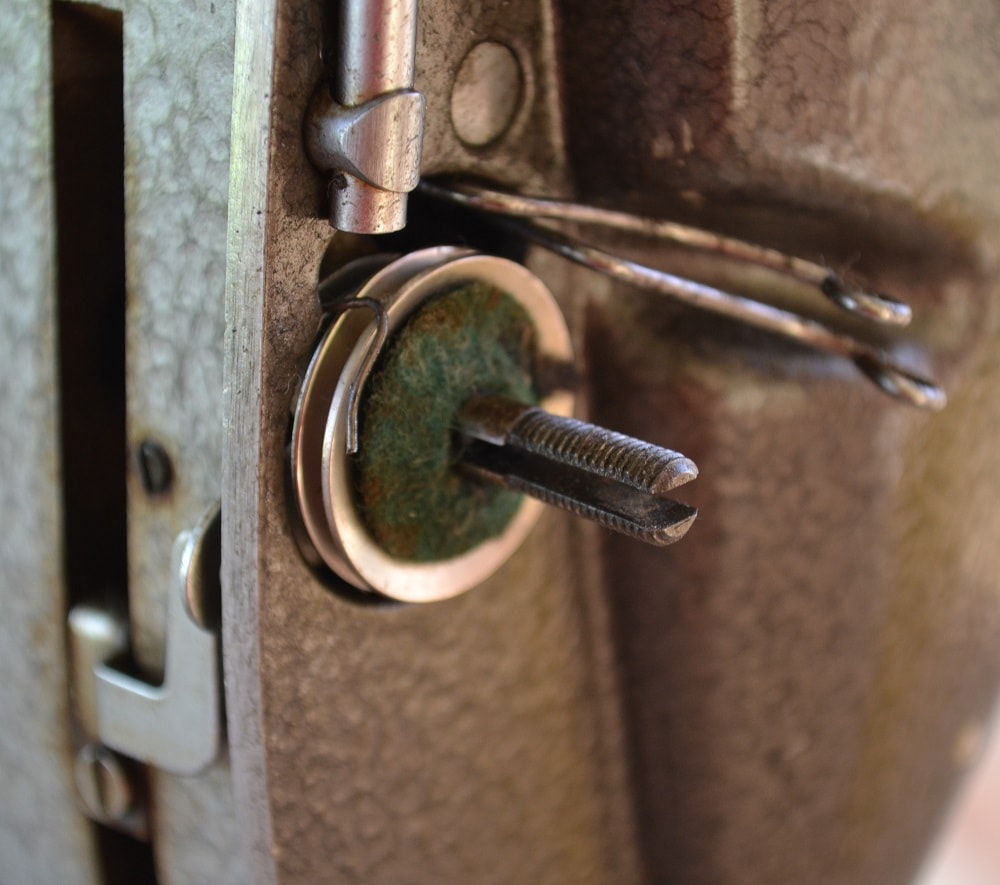 Why do we need a felt pad? With this felt gasket during compression and releasing a spring will be less noise.
Now you can put this tension regulator pressure disk having a jumper, as shown.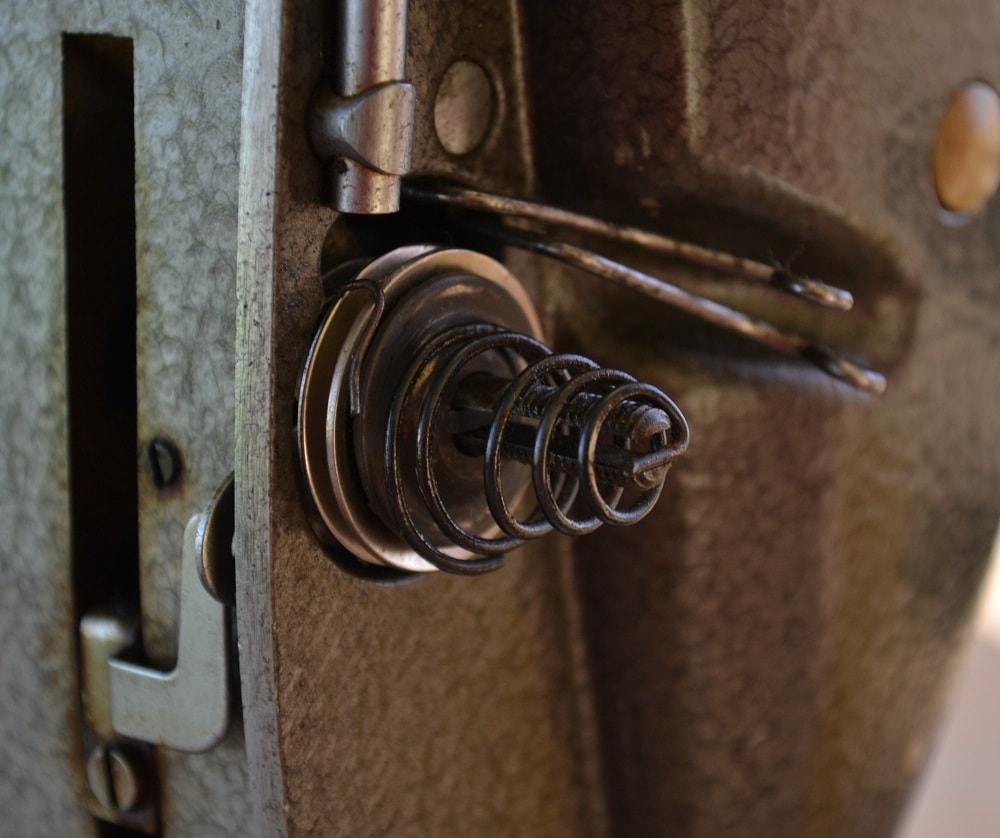 Next you can put a tension spring.
Tighten the nut to compress the spring. Now you're tension regulator is fully assembled.
But you need to know, if the nut does not compress the spring, needs to insert a flat screwdriver into slot of tension stud (without nut), and slightly extend its halves.
How to thread an industrial sewing machine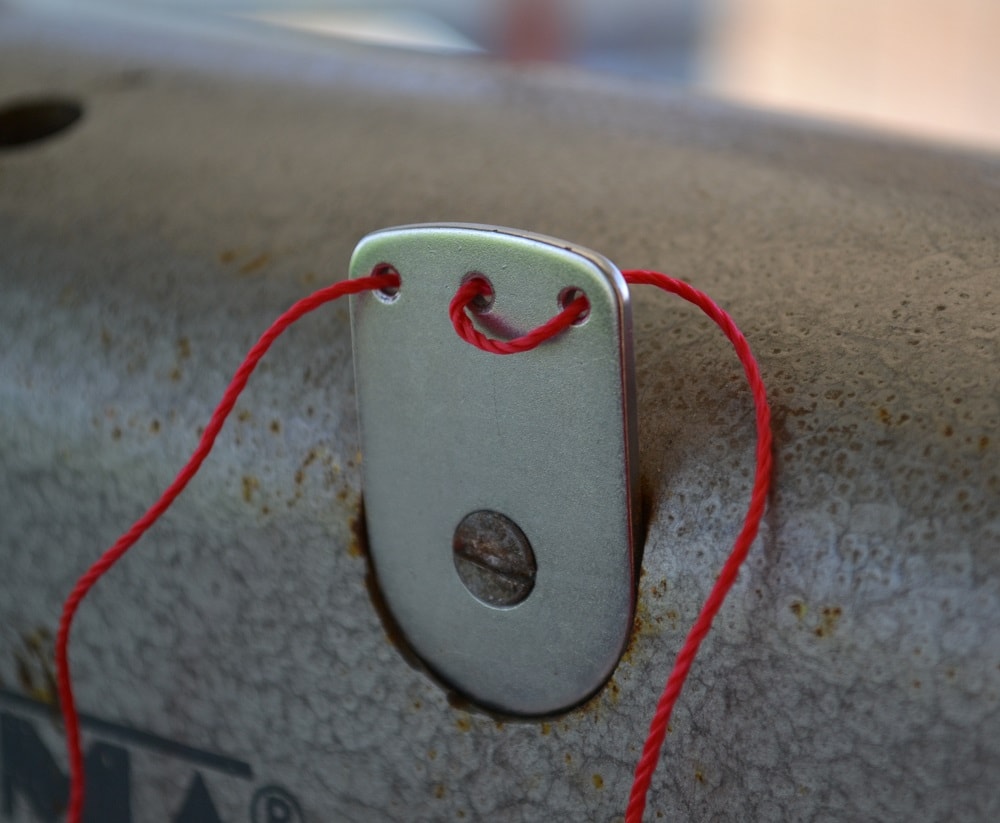 Normal work of tension regulator and correct threading a sewing machine are main conditions for a good looking sewing stitches.
Let's see how to properly thread on this industrial sewing machine.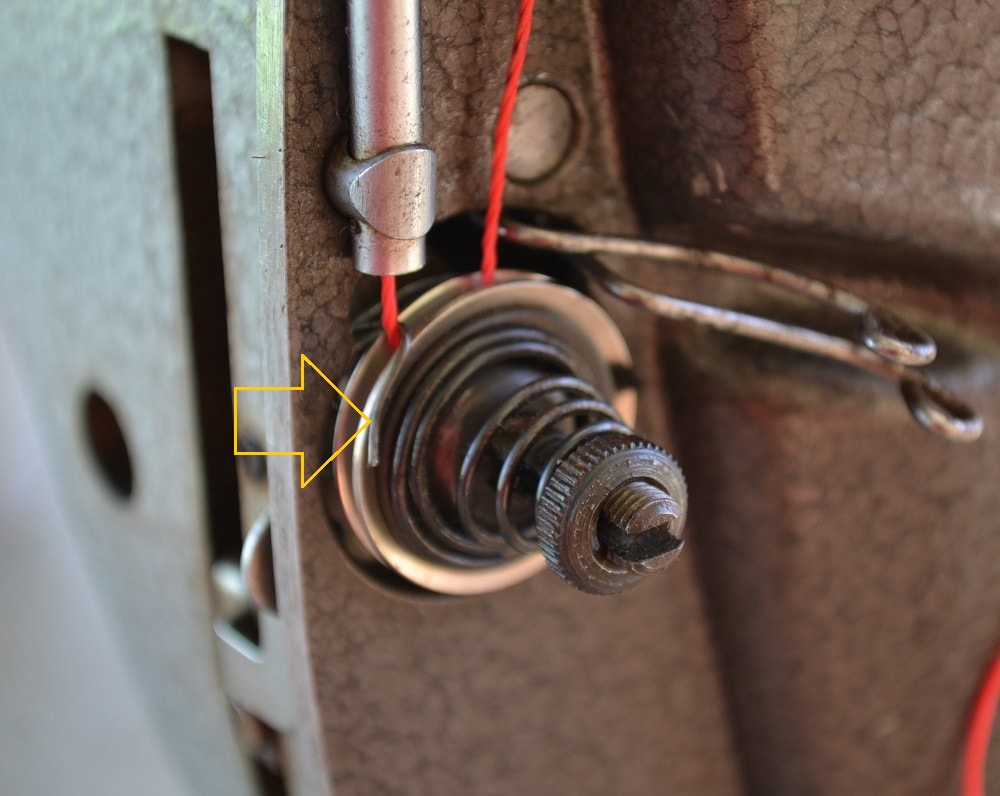 Thread take up spring should slightly pull out the upper thread.
The action of this spring is imperceptible, but without it stitches can have bottom loops and other defects.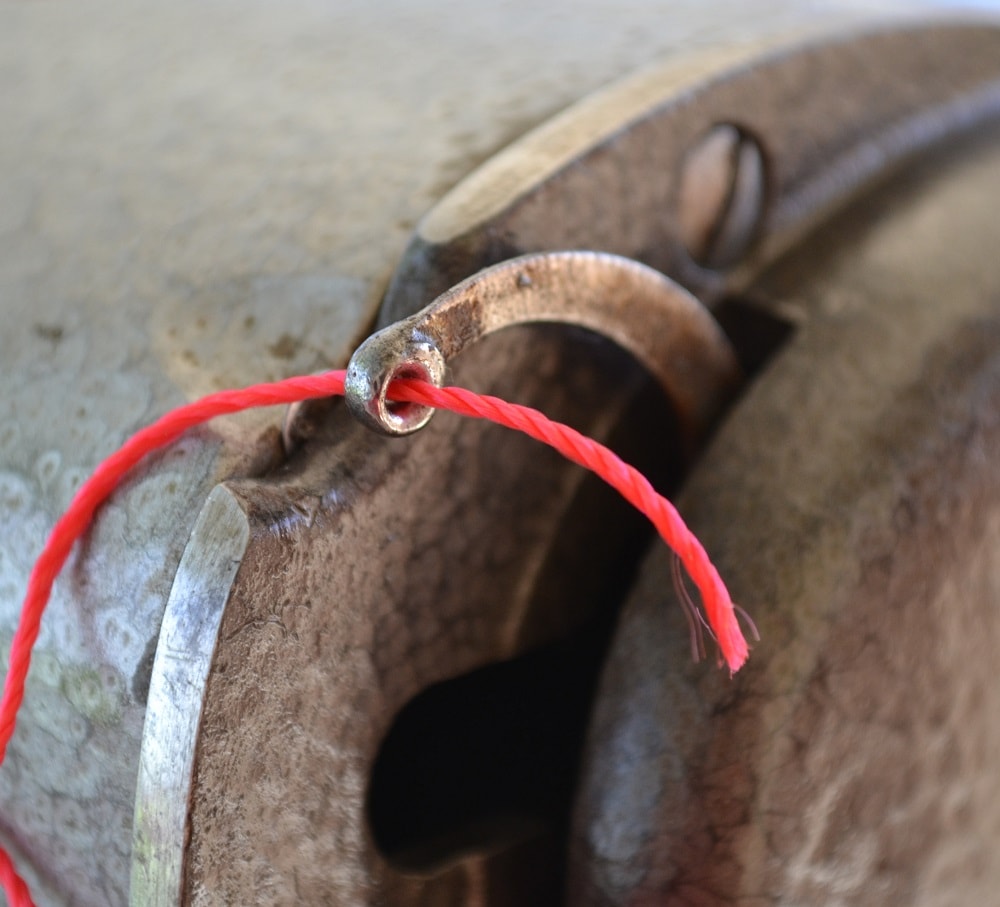 The thread take-up lever of industrial sewing machine have a hole. Take a magnifying glass and carefully examine it. Industrial sewing machines work for many years in a constant mode and this hole can get damages (grooves). Sharp edges of grooves can to cut a top thread.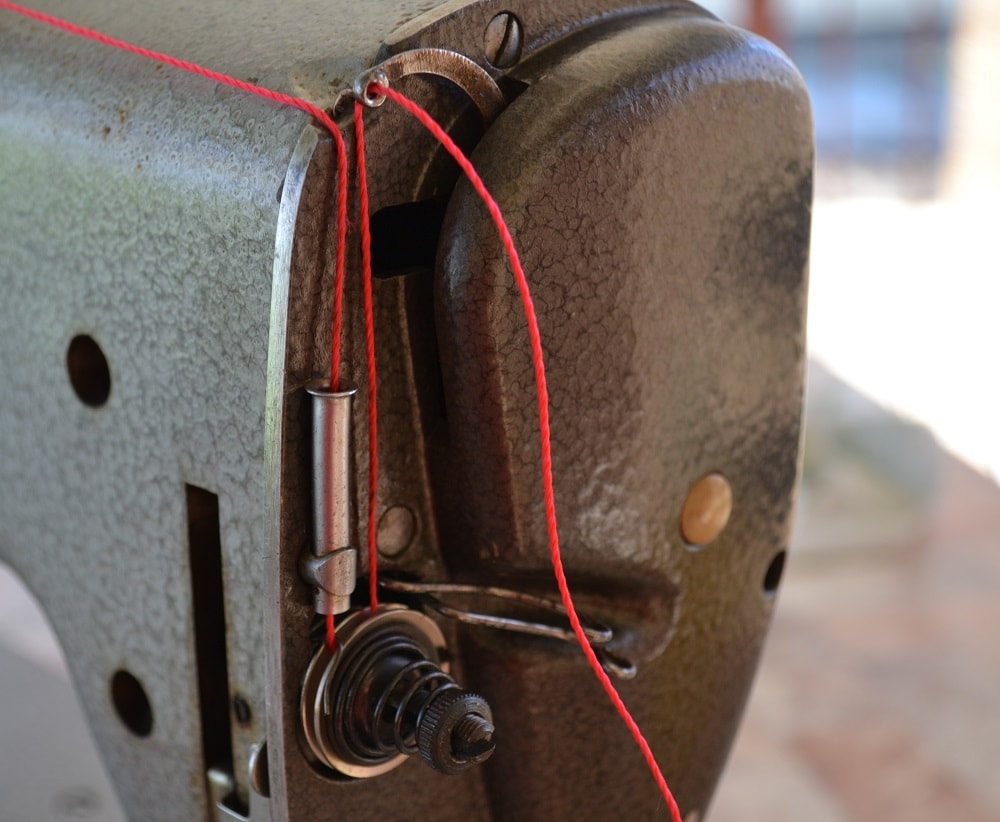 You need correctly to thread your sewing machine. Any slightest inaccuracy will appear at high speed working of sewing machine. Most often in this case, top thread will simply break off.
Be sure thread through all guides.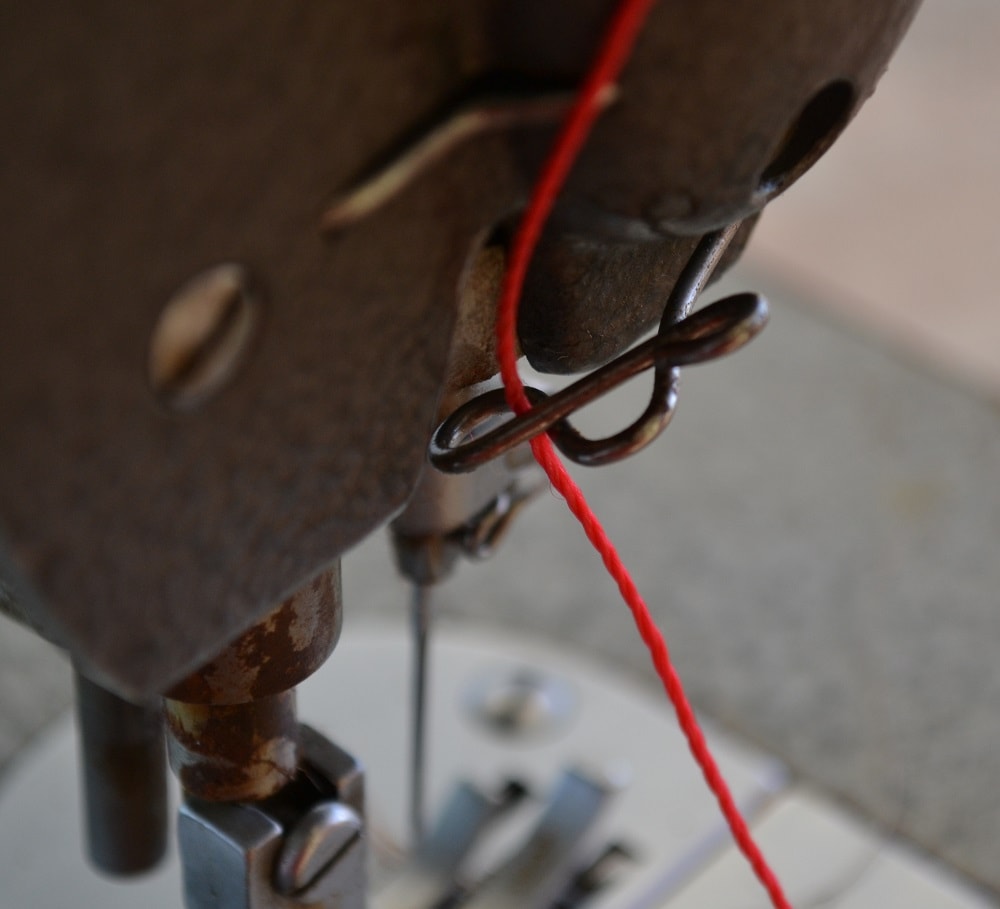 Each of them has its own meaning and will affect a thread tension.
Wire spring guide near a sewing needle.
Now you need to insert thread end through needle eyelet.

Shuttle Hook of Industrial Sewing Machine
Tips on how to fix shuttle hook timing on straight stitch industrial sewing machine.

Tips for Choosing a Sewing Machine
How to choose your first sewing machine. A few key features of sewing machines you need to know necessarily.

Bobbin Case Device and Troubleshooting
Bobbin case is an important part of the sewing machine. Here you find device description and troubleshooting tips for problems of bobbin case.

Sewing Machine Problems and How to Fix Them
Each sewing machine has some problems periodically: bunching thread, breaking needles or skipping stitches. Learn how to fix sewing machine at home by himself.

Drafting Women's Pants Patterns (Basic)
If you will draft this pattern of women's pants you will have a basic pattern which can be used for drafting any models trousers, including the jeans and other.

Drafting Dress Pattern (Basic)
If you will draft your own dress pattern you need use this tutorial. Make this basic dress pattern which and you can to build patterns of any other dress models.

How to Draft the Half Circle Skirt Pattern
In this post you will find free skirt pattern with step-by-step tutorial on how to draft the half circle skirt pattern.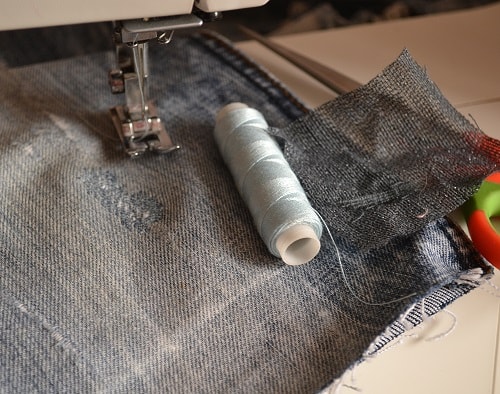 How To Mend the Rips in Denim Jeans
Learn how to patch the holes or rips in a pair of blue jeans in this step-by-step DIY denim repair tutorial.