Sewing Terms Starting with Letter R
If you want to learn sew you need to know and understand a lot sewing definitions and terms. Here is a dictionary of sewing terms and terminology.
All terms and definitions are explained by professional tailor. To all terms, in addition to the description, is attached photo image.
R
Reinforcement Tape
Reinforcement tape is used for strengthening of edges where zip is going to be stitched etc. Reinforcement tape has an adhesive surface on inner side.
Rib-knit fabric
Rib-knit fabric has pearl-one ribbed structure and is used for making cuffs, belts, edging along neckline etc.
Right side of fabric
Most fabrics have difference between wrong side and right side. Front side of fabrics always looks better.
Roller Blind Curtain
Rolling blind curtain is used most often in office. But this kind of blinds is ideal for home also.
Roll hem
A roll hem is necessary to hem chiffon or other lightweight fabrics. Rolled hem edge of very fine thin fabrics you can make by hand or using a serger. Of many option that are possible with using a serger you can make with a rolled hem.
Rolled Hem Presser Foot
Rolled hem presser foot is used for making perfect rolled hem along edge of fabric.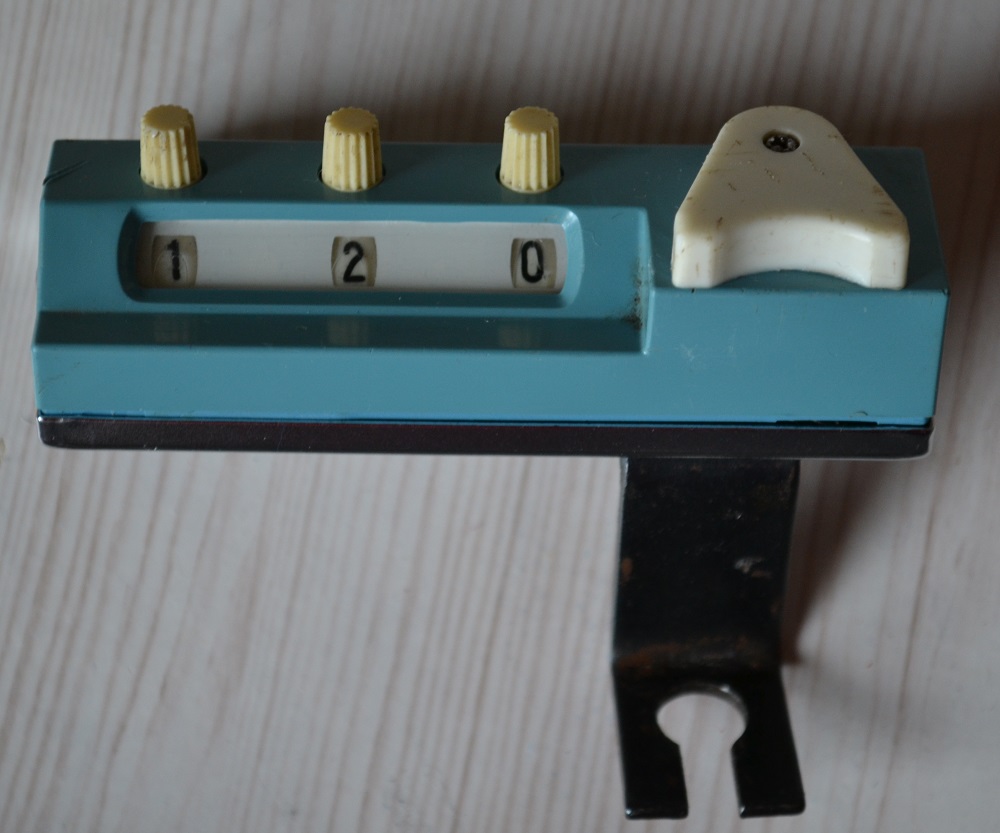 Row Counter
Row counter is used for calculating all knitted rows. Knitting machine row counter is set at centre of needle bed knitting machine.
Terms starting with Letter:
A
B
C
D
E
F
G
H
I
J
K
L
M
N
O
P
S
T
W
Z
See also:

Sewing Terms and Definitions with Pictures