Sewing Terms Starting with Letter N
If you want to learn sew you need to know and understand a lot sewing definitions and terms. Here is a dictionary of sewing terms and terminology.
All terms and definitions are explained by professional tailor. To all terms, in addition to the description, is attached photo image.
N
Needle
Every sewing machine has a needle. Sewing needles used for home sewing machines have size 60 (fine) to size 110 (big). You should change a needle size depending on thickness of fabric: the finer is fabric, the finer should be needle point.
Needle Plate
Every sewing machine has a needle plate. This part of sewing machine has hole in which a needle passes and has a slit for moving a feet dog. Note: Do not pull fabric by hand, needle can strike at needle plate surface.
Newsboy Hat
Newsboy cap is traditionally a men's cap that worn a newspaper boy in the late 19th and early 20th centuries (USA). But it looks cool on women too, especially with sunglasses! Newsboy hat pattern has eight equal parts (cone) with a brim and one button on top.
Notch
If you will be sew along concave curve (pocket flap, cap visor) you need to clip a curve edge, as shown. Triangular clips makes easier to flatten seam.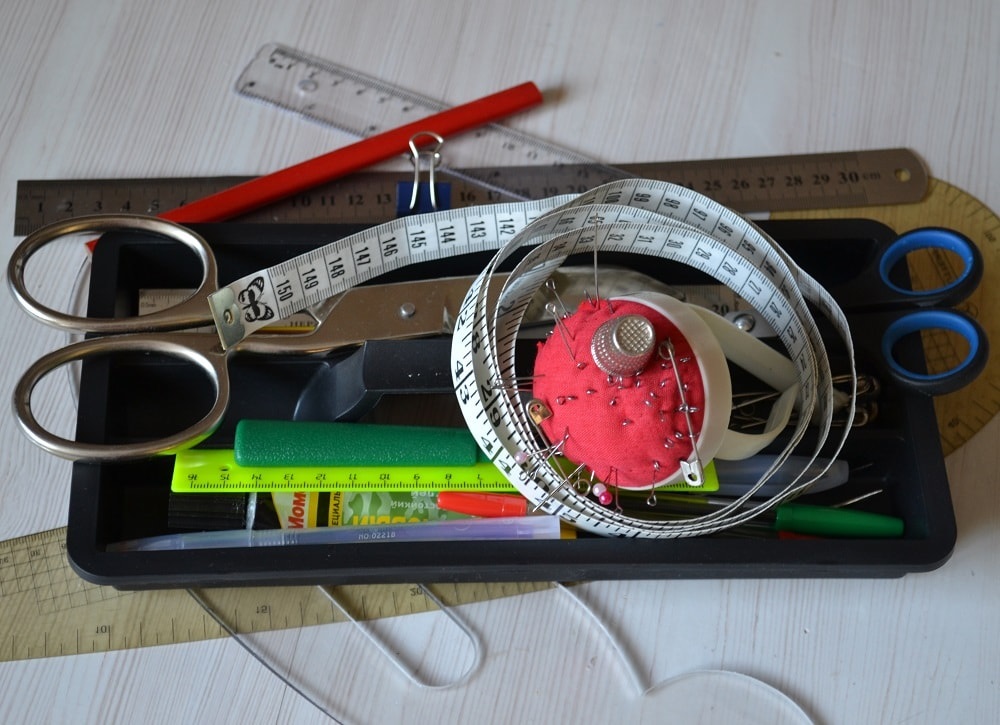 Notions
Notions are called various small sewing tools and accessories used for sewing.
Terms starting with Letter:
A
B
C
D
E
F
G
H
I
J
K
L
M
O
P
R
S
T
W
Z
See also:

Sewing Terms and Definitions with Pictures