Sewing Terms Starting with Letter B
If you want to learn sew you need to know and understand a lot sewing definitions and terms. Here is a dictionary of sewing terms and terminology.
All terms and definitions are explained by professional tailor. To all terms, in addition to the description, is attached photo image.
B
Backstitches
Back Stitches are used to fasten seam ends. To make back stitches you need to press a reverse knob for a short time. Every sewing machine has a lever reverse to form back stitches.
Basting
Basting hand stitches are used for temporary sewing of fabrics. Basting stitches are removed after sewing on machine.
Bell Bucket Hat
Bell bucket hat is very popular model of feminine sun hats. Pattern of bell bucket hat consists 6 equal cone parts.
Belt Loops
Belt loops are added along a waistband of trousers or skirts. Belt loops are needed for holding a leather belt.
Bias Binding
Definition 'Bias tape' has another name: Bias binding. This is a fabric strip that is cuted on bias or cross-grain at 45 degrees to length of vertical or horisontal edges of fabric. Strips that were cut in such way wil be fit well along curves lines such as neckline of dress, armholes etc.
Bias Tape
Bias binding is used for edging curved sections (neckline, armholes etc). Bias binding strips are cut at an angle of 45 degrees with respect to fabric edge.
Binder Clips
Binder clips can be used for sewing instead basting or pins. Using the binder clips you can to join edges of fabrics soon and hard.
Blind Hem Stitch
Using blind stitches (blind hem) by hand is a best way to hem dresses or skirts that are sewn from any fabrics. Blind hem stitching on sewing machine is used for hemming pants from woolen or some other thick fabrics only.
Blind Hem Presser Foot
Using an adjustable blind hem presser foot you can to hem some pants or skirts. Invisible hem with a blind hem presser foot is possible on thick fabrics only.
Bodkin
Bodkin is needed for inserting an elastic tape into waistband casing. Modern sewing tool that is replaced a pin.
Bobbin Thread Cone
Bobbin thread cone in a greater degree is intended for overlocker, coverstitch sewing machines and for embroidery sewing machines.
Bobbin case
Bobbin case is an important part of any sewing machine. If your sewing machine keeps breaking top or bobbin thread, bobbin thread bunching, looping and tangling you need check a bobbin case.
Bobbin
Each sewing machine having shuttle hook system has a bobbin. Bobbin (spool) is needed for winding lower (bottom) thread.
Note: bobbins can have different sizes.
Bobbin Winder
Bobbin winder is sewing machine device for filling bobbins with threads.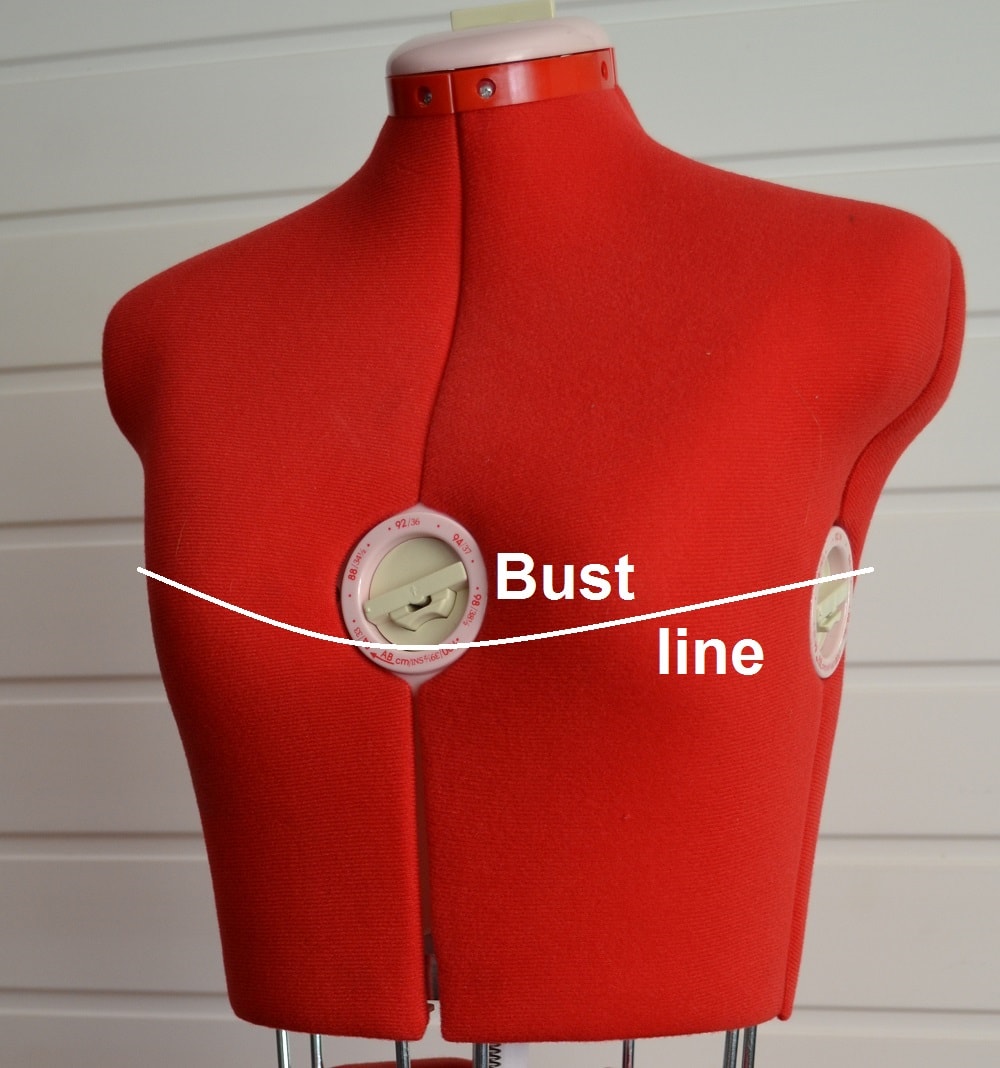 Bust Line
Bust line - is main measurement that is used for building patterns of blouses, dresses etc. To take this measure you need to lay a tape around body in chest area.
See also: Taking your body measurements.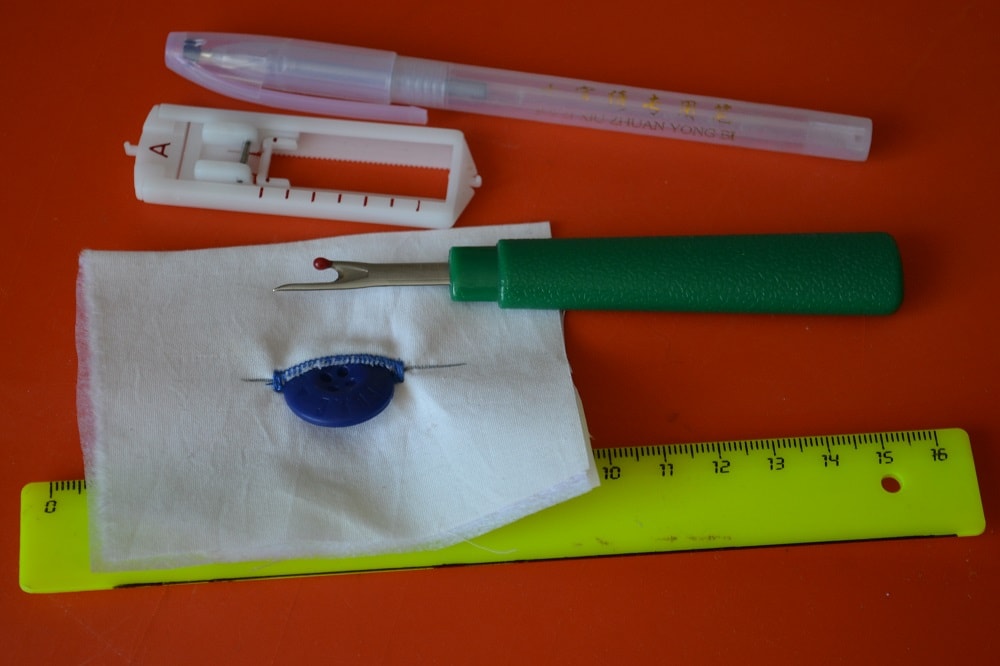 Buttonholes
Most of us understand how to sew on sewing machine a straight seam or zigzag stitch. These skills can easily learn even beginners. But buttonholes are a whole different matter. Despite this you need to be able to perform a buttonhole. Do it need at the end of your sewing with some ways. Choice depends on technical capabilities of your sewing machine. There are one step buttonhole sewing machines (an automatic buttonhole) and four step buttonhole.
Button Sewing Presser Foot
Button-sew-on foot is used for sewing flat buttons to garments on sewing machine.
See more: How to sew on buttons on sewing machine.
Terms starting with Letter:
A
C
D
E
F
G
H
I
J
K
L
M
N
O
P
R
S
T
W
Z
See also:

Sewing Terms and Definitions with Pictures