Sewing Terms Starting with Letter Z
If you want to learn sew you need to know and understand a lot sewing definitions and terms. Here is a dictionary of sewing terms and terminology.
All terms and definitions are explained by professional tailor. To all terms, in addition to the description, is attached photo image.
Z
Zig-zag machine
All modern sewing machines can perform zigzag stitching. All additional stitches that can to do sewing machines are based on using the zigzag stitch.
Zigzag Stitch
A zigzag stitch is used for different purposes, from making a buttonhole, to perform many types of decorative stitches.
Zippers
Zippers have different sizes (3, 5, 8). There are metal zippers, invisible zippers, plastic molded zippers etc. A zipper (zip, fly or zip fastener) is an easy way to do binding of edges your skirt or trousers.
Zipper Presser Foot
A sewing machine attachment that is designed for installing zippers; design of foot allows a needle to stitch close different items such as zippers and cording.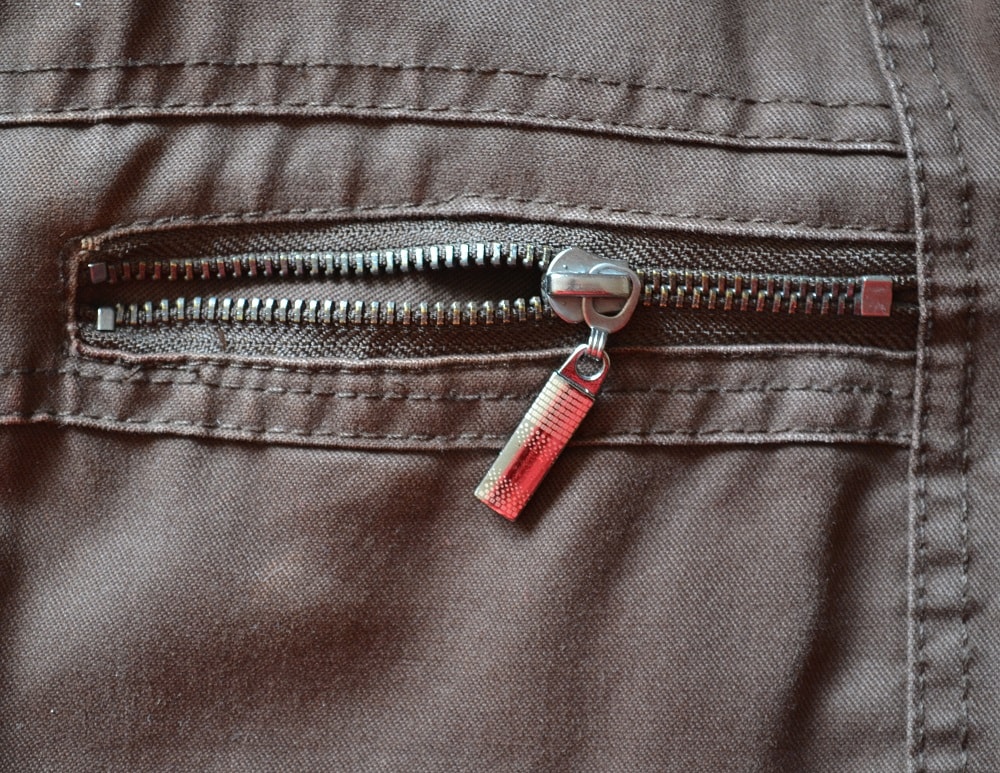 Zippered Pockets
Zippered pockets is an easy way to make a pocket. Zippered pockets most often are made on men's jackets and handbags.
Zipper Slider
It is often possible to repair a zipper on jacket with replacing a slider only. Here is zipper slider replacement guide.
Terms starting with Letter:
A
B
C
D
E
F
G
H
I
J
K
L
M
N
O
P
R
S
T
W
See also:

Sewing Terms and Definitions with Pictures