Tips for Using your Sewing Machine
If you are beginner you need learn this getting started guide that content most instructions and tips for using your sewing machine.
Extension table: converting to free-arm style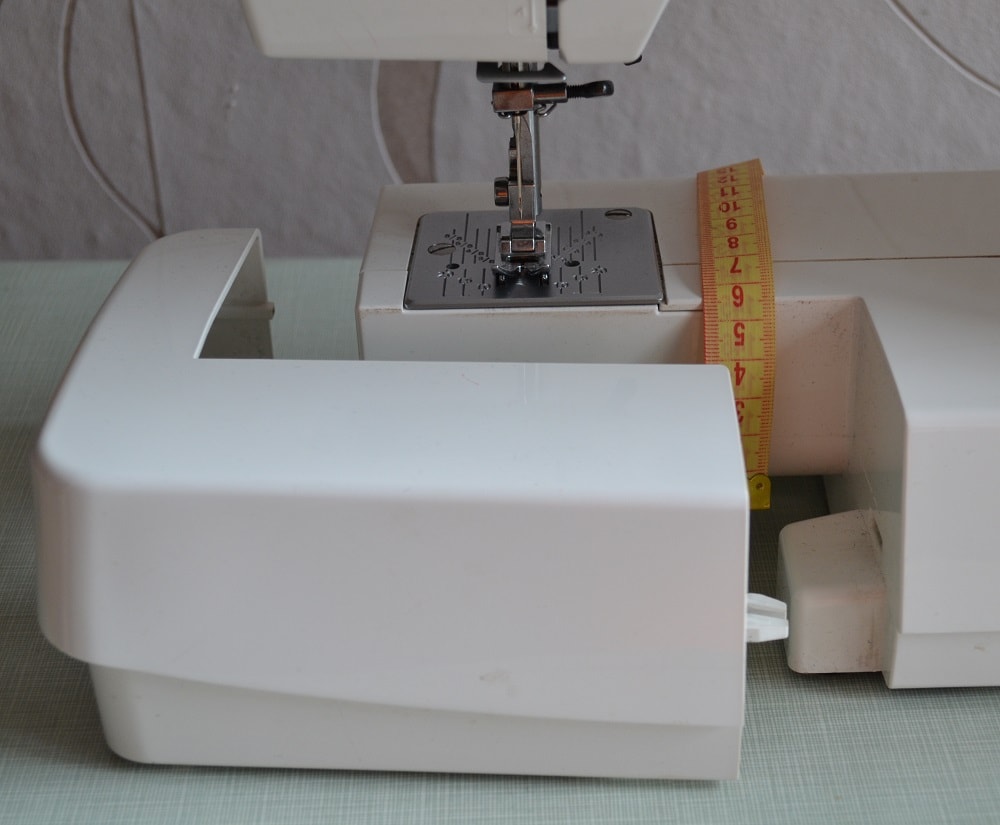 Free-arm is convenient to use for sewing tubular and hard-to-reach areas on some garments. To prepare your machine to the free-arm style sewing, pull an extension table away.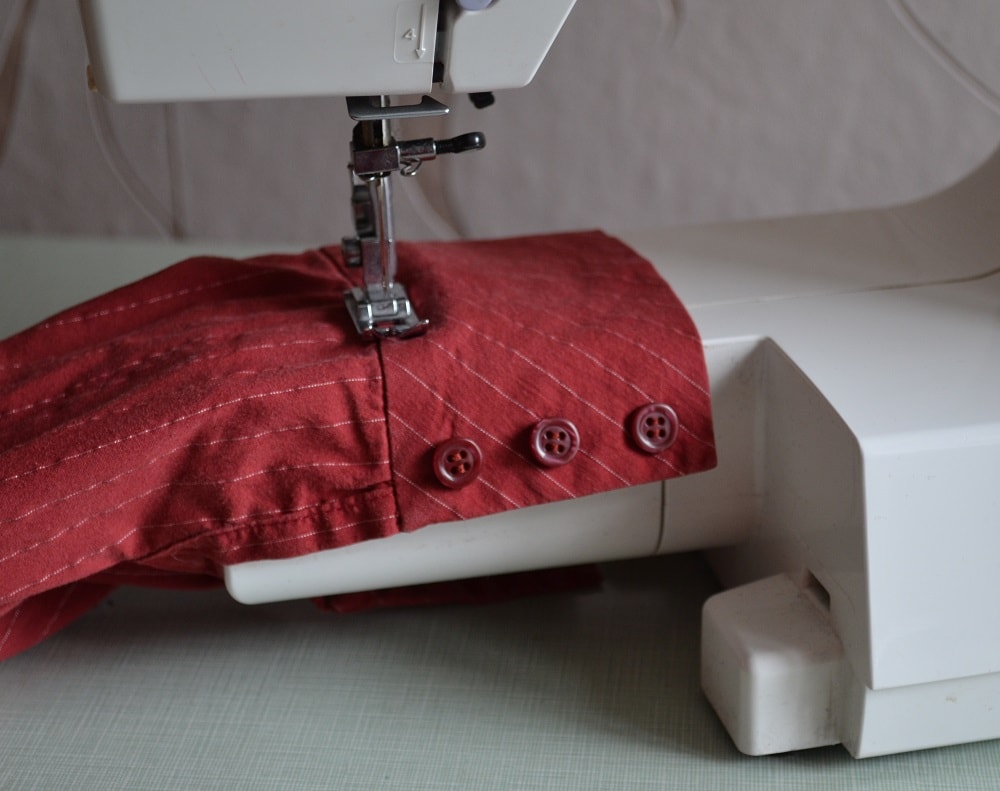 Extension table is removable/free arm sewing bed that can remove with easy.
Using sewing machine with an extension table you can sew circular items, like hems and sew around cuffs etc.
Accessories and presser feet kit
1. Buttonhole presser foot
2. Zipper presser foot
3. Button sewing presser foot
4. Needle set (single needle No. 14)
5. Twin needle
6. Bobbins
7. Darning plate
8. Screwdriver
9. Extra spool pin
10. Blind hem presser foot 11. Seam ripper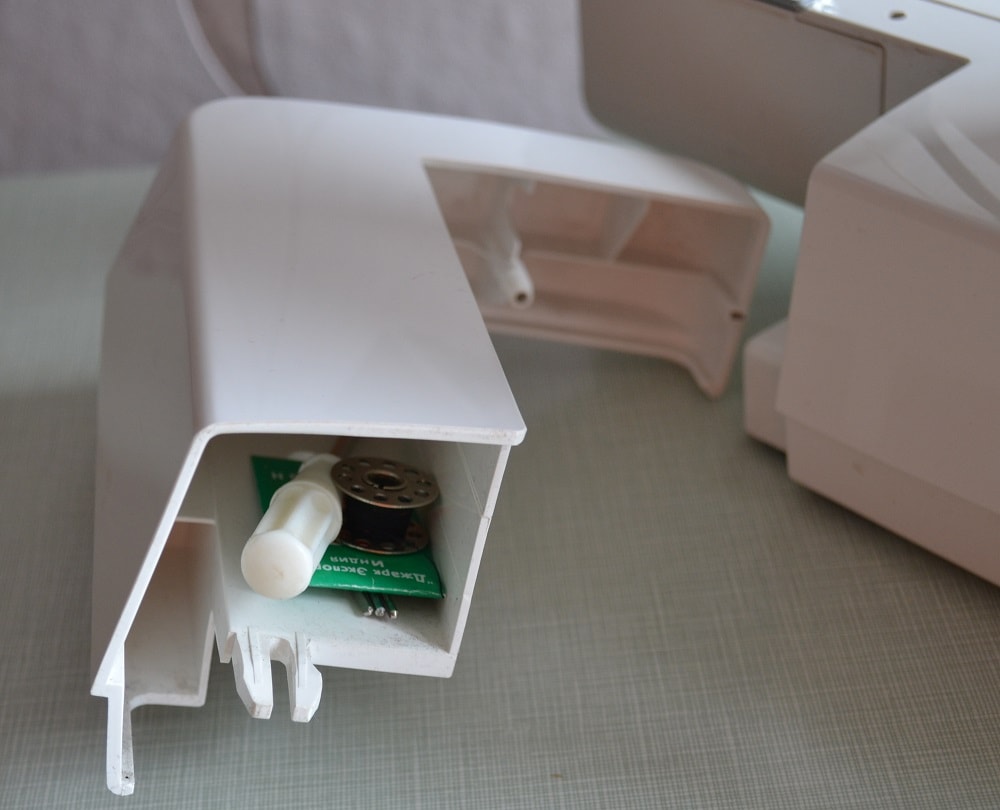 All above accessories are stored in accessory bag that is placed inside an extension table in storage compartment for sewing accessories.
Plugs for connecting to electrical network
1. Insert a foot controller plug into jack on housing a machine.
2. Insert a supply plug into an electrical outlet.
Caution: When changing a light bulb or when sewing machine is not use, the supply plug must be disconnected from a wall socket to avoid electrical hazards.
Foot controller pedal
Sewing machine foot control pedal is used for control a sewing machine speed. Be wary, do not press the pedal sharply and don't work on high speed.
Reverse sewing lever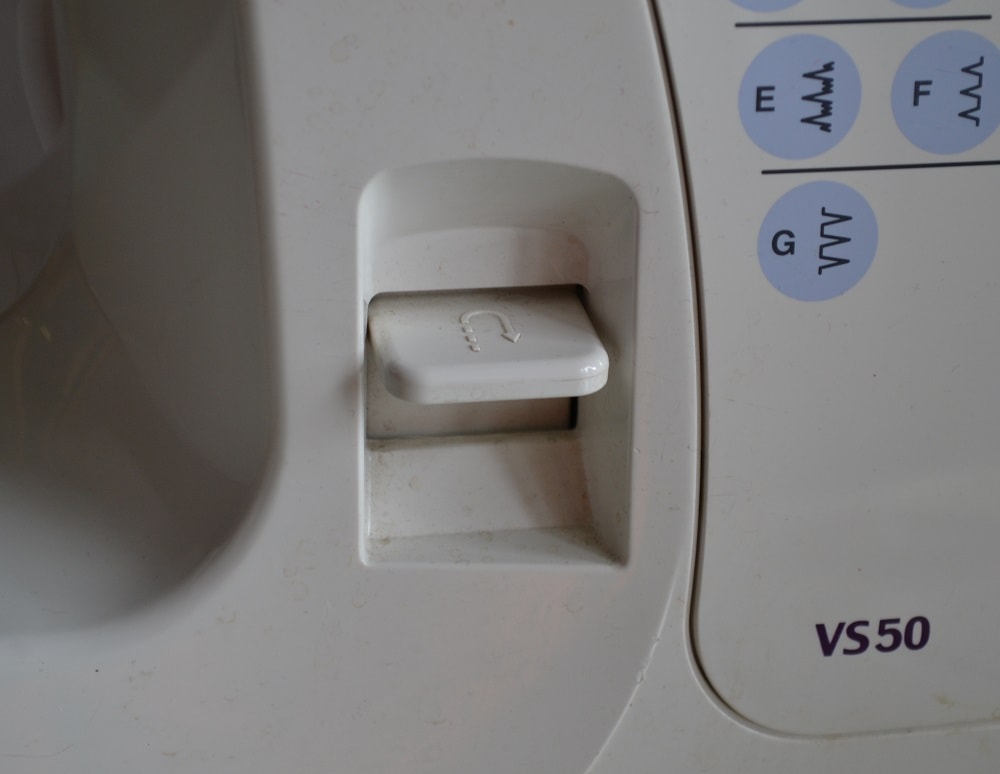 Reverse lever (or button) have almost all sewing machine except for very old rare models.
This reverse lever is used to switch backward moving of feed dogs.
Back stitches are needed to make when start and stop of every seam, during sewing any stitch lines.
Front loading bobbin cover
For front loading bobbin, you need remove first a storage compartment (extension table) and then to reveal a flip-down cover.
How to disable feed dogs work
Needle plate, presser foot, and feed dogs work all together.
Standard feed dog typically have two or three short, thin metal bars having many small teeth. The feed dog move back and forth in needle plate slots and move a fabric.
To disable the feed dogs teeth, you need pull this lever down and move it to right. To turn it on, do the opposite. Note: Every sewing machine has own features of disabling a feed dog.
Presser foot lifter lever
Presser foot lever is used for lifting a presser foot sole above fabrics.
Caution: a presser foot can be lifted no more than 6 mm from needle plate surface. Otherwise, top thread tension is weakened and in seam appear loops.
Changing a sewing machine presser foot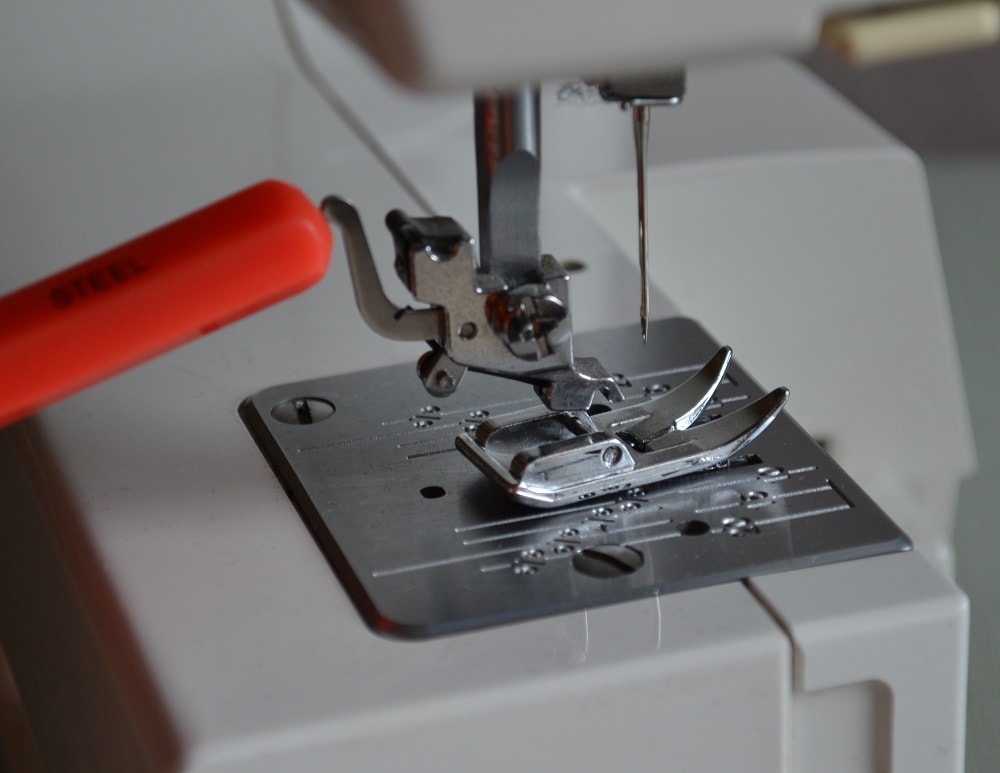 It may be necessary to change a presser foot during sewing.
First turn power switch to "O".
1. Raise a needle to its highest position by turning a balance wheel toward you (counterclockwise), and raise the presser foot lever.
2. Release the preser foot by raising a lever located at the back of presser foot holder assembly.
3. Place a different presser foot on needle plate so that the bar on the presser foot is in line with slot on the shank.
4. Lower the presser foot lever and fix this presser foot onto the shank. If the presser foot is in the correct location, the bar should snap in.
Inserting a needle into needle bar slot
Turn a power switch to "O".
1. Remove a power supply plug from electrical outlet.
2. Paise a needle bar to its highest position.
3. Lower the presser foot.
4. If a needle is already installed, remove the needle by loosening this needle clamp (using a thin coin or screwdriver). Pull out the needle down.
5. Hold a needle with fingers (flat side of shank directed from you) and insert a new needle as far as possible up against to stopper.
6. Tighten the needle clamp.
Lower (bobbin) treading
Turn power switch to "O".
1. Raise the needle to its highest position by turning the balance wheel toward you (counterclockwise), and raise the presser foot lever.
2. Open the shuttle cover behind the extension table on the front of the machine and remove the bobbin case by pulling its latch toward you and pulling it out from the shuttle race.
3. Unwind about 10cm (4") of thread from a full bobbin and insert the bobbin into the bobbin case. Pull the trailing thread into the slot, down and to the left, until it enters the delivery eye under the tension spring.
4. Holding the bobbin case by the latch, fully insert the bobbin case into the shuttle race and release the latch. Make sure the bobbin case finger fits into the notch at the top of the race.
Note: If the bobbin case is not properly placed back into the machine, it will fail out from the shuttle immediately after starting to sew.
Continuation see here: Operating Your Sewing Machine - part two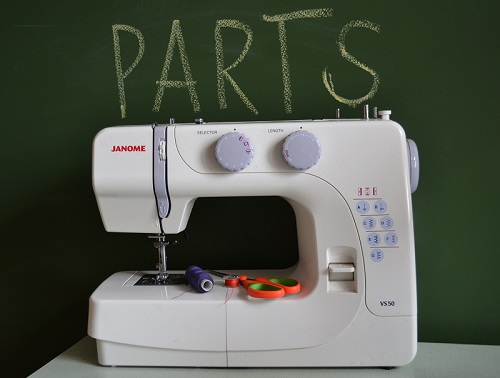 Principal Parts of Sewing Machine
If you are beginner you need learn this getting started guide on your sewing machine having many color photos with tailor's comments.

How a Sewing Machine Works
Here is the tutorial how to construct and work home model of the zigzag sewing machine.

Vertical Rotary Shuttle Hook System
Sewing machines middle and upper classes have a rotary vertical or horizontal hook system. Here you can read how works vertical rotary hook and tips for repair it.

Tips For Choosing A Sewing Machine
A few key features of sewing machines that you need to know necessarily.

Bobbin and Top Thread Problems
If your sewing machine keeps breaking top or bobbins thread this tutorial help you troubleshoot these problems.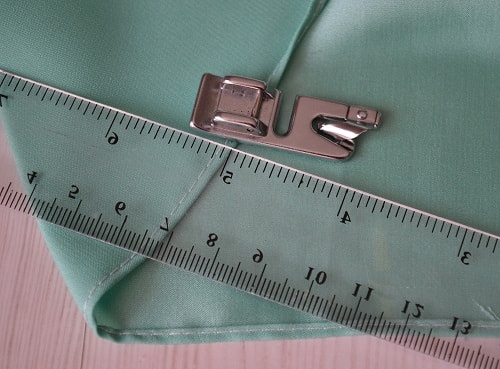 Rolled Hem Presser Foot Tutorial
Using the rolled hem presser foot you can hem thin fabric easily. The tutorial has 10 photos with pro comments.

Tips for Using a Serger
If you have an overlock sewing machine you need learn these tips on how to use your serger. All tips are from a professional tailor.

Tips for Using your Sewing Machine
If you need to learn tips from tailor read this post. Here you find top tips and tricks how to use your sewing machine.